Litter Blogs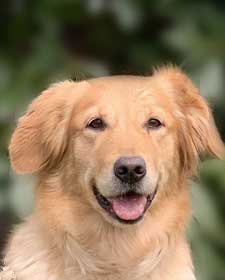 When the world becomes bigger
Our puppies start opening their eyes and their ears become functional.
Read More ...
Trend of Weights - Day Six
Today, Mr Green, Mr Black, and Mr Blue doubled their birth weight. Mr Brown is expected to follow tomorrow. But, he is still the biggest boy.
Read More ...
In the middle of week eight of her pregnancy, Fenwick feels very well.
Read More ...
Pictures of Fenwick - Day 47 & 48 of Pregnancy
At six and a half weeks pregnant, Fenwick's belly has grown quite a bit.
Read More ...
Our 2021 Puppies were Born
We are proud to announce that Fenwick gave birth to four beautiful boys this morning.
Read More ...